The comforts of home with the convenience of onsite healthcare and rehabilitation
Finding the right home for the seniors in your life can be difficult, especially if they need special medical attention or rehabilitative care. Vitup provides a unique solution to senior living by integrating the feel of home with the on-site accessibility to healthcare and rehabilitation. We call it "Healthcare & Home."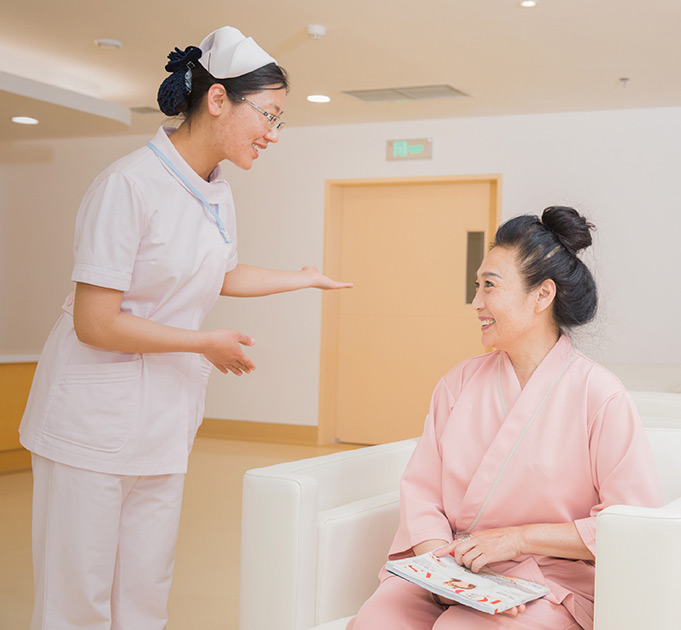 Complete on-site healthcare services around the clock
For residents in need of healthcare services, Vitup Healthcare is on-site, 24 hours a day, 7 days a week. Your loved ones have ready access to medical support, including rehabilitation and wellness care without ever having to leave their homes.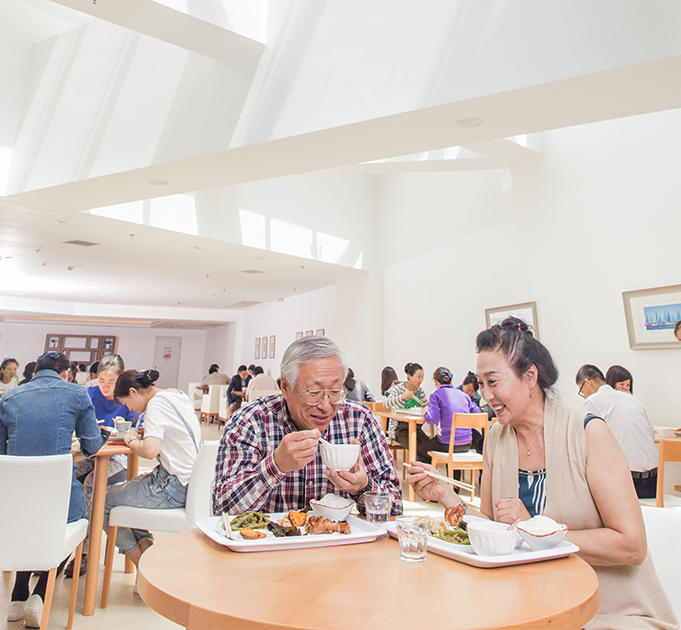 Private, independent apartment homes
At Vitup, residents have their own well-appointed, comfortable private apartment homes. Each apartment is a safe and independent space complete with a balcony, kitchen, smoke detectors, bathroom protection system and 24 hour emergency call system.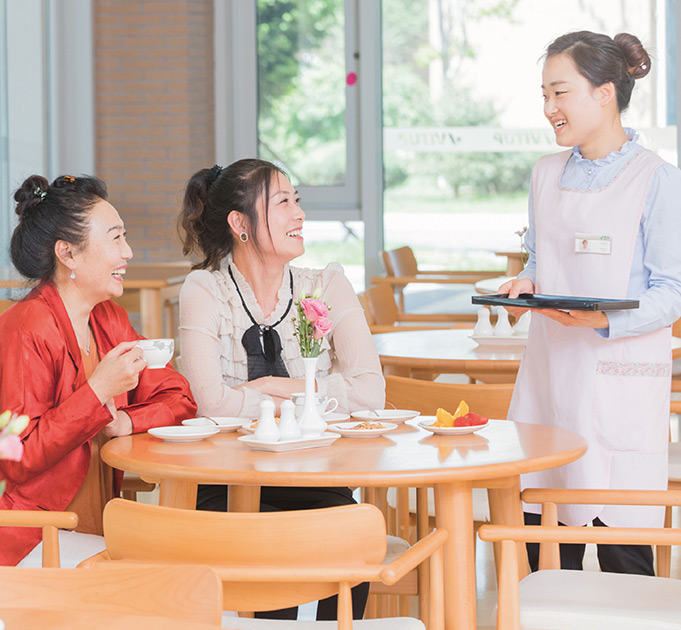 Plenty of room for a stroll and to meet new friends
When residents are not in their apartments they have room to safely roam through our spacious lobby area with its elegant furniture and fashionable décor. They can peruse through our well-stocked library or stroll outside in our beautiful garden and nature areas. They'll enjoy breathing our fresh air far away from the crowded, noisy, city pollution downtown.